Justice, Equity & Design Dialogue Series: Conversations with Eden Robinson, Greg Hoffman, and Lesley Lokko
August 23, 2021
A year ago, we committed to look within and explore how our profession of architecture and design can better address issues around structural racism. Our Justice, Equity & Design Dialogues bring diverse voices together around issues of social justice, equity, and design while celebrating our culture. It was a call-to-action to take a leadership role in driving change within Gensler, within our industry, with our clients, and in our communities – to better understand historical and present-day issues and ignite a real movement within Gensler to actively participate in change.
Since this series kicked off, we have had the honor of hearing from design activists such as American intellectual and academic Dr. Eddie Glaude Jr.; celebrated Canadian architect, Douglas Cardinal, whose work is informed by his Indigenous heritage; and Elizabeth Yeampierre, an internationally recognized Puerto Rican attorney of African and Indigenous ancestry. In the second round we opened the conversations up with author and storyteller Eden Robinson; global brand leader, visionary, and former Nike CMO, Greg Hoffman; and, most recently – architect, academic, and novelist, Lesley Lokko.
Below are highlights from our three most recent conversations:
Dialogue 4: Eden Robinson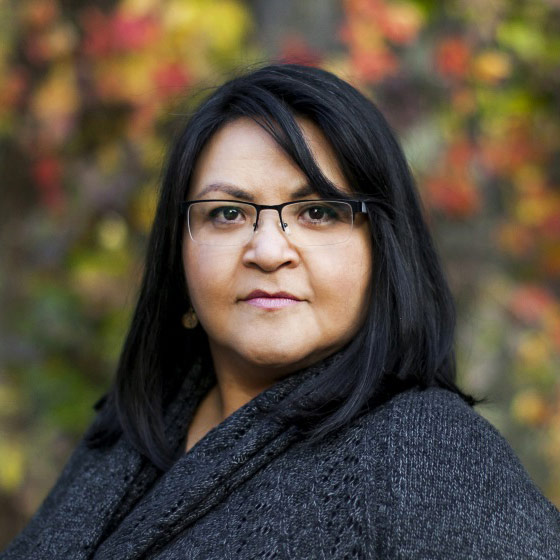 Haisla/Heiltsuk novelist Eden Robinson is the author of a collection of novellas written when she was a Goth called Traplines, which won the Winifred Holtby Prize in the UK. Her next novels, Monkey Beach and Blood Sports, were written before she discovered she was gluten-intolerant and tend to be quite grim, the latter being especially gruesome because half-way through writing it, Robinson gave up a two-pack-a-day cigarette habit and the more she suffered, the more her characters suffered.
Even so, Monkey Beach won the Ethel Wilson Fiction Prize and was a finalist for the Scotiabank Giller Prize and the Governor General's Award for Fiction. By the time Eden began her Trickster Trilogy, however, she had given full rein to her matriarchal tendencies. The first book, Son of a Trickster, became a finalist for the Scotiabank Giller Prize and Canada Reads. Trickster Drift, the second book in the trilogy, won the Ethel Wilson Fiction Prize. In 2017, Eden was awarded the Writers' Trust Fellowship. She lives in Kitamaat Village, BC.
Moderated by Tamarisk Saunders-Davies, Associate and Marketing & Communications Director for Gensler Toronto, the discussion with Eden Robinson provided a lighthearted discussion about her latest fiction book "Return Of The Trickster" and the two preceding books the trilogy she is celebrated widely for. The characters she writes about experience a great level of suffering which have often mimicked her own experiences, coupled with the perspective of her narrator. She talked a lot about embracing these individual personas and their distinct and diverse points of view, and how that communicates with her readers.
Eden spoke of the challenges and outcomes of writing a novel during a residency program while spending two weeks in self-isolation in a remote area of Canada far from family and friends after the misfortune of coming into contact with another writer who had recently attended a super spreader event at the beginning of the pandemic. Woven within these stories are the intricacies of feelings of safety, gentrification in Vancouver, and her personal experiences of growing up on a reservation in Kitimat, located on the north coast of British Columbia.
Known for her infectious laughter she takes complex issues and merges them neatly together to develop modern stories. Eden's approach to taking difficult topics and contextualizing it through fiction can help us as we think about storytelling and communicating with all audiences.
Dialogue 5: Greg Hoffman
For over 27 years, Greg held marketing, design, and innovation leadership roles at NIKE, including time as the brand's CMO. In his most recent role as NIKE's Vice President of Global Brand Innovation, he led teams tasked with envisioning the future of storytelling and consumer experiences for the brand. Today, as founder and principle of Modern Arena, Greg advises Fortune 500 brands, startups, and nonprofits in creating brand strength and social impact.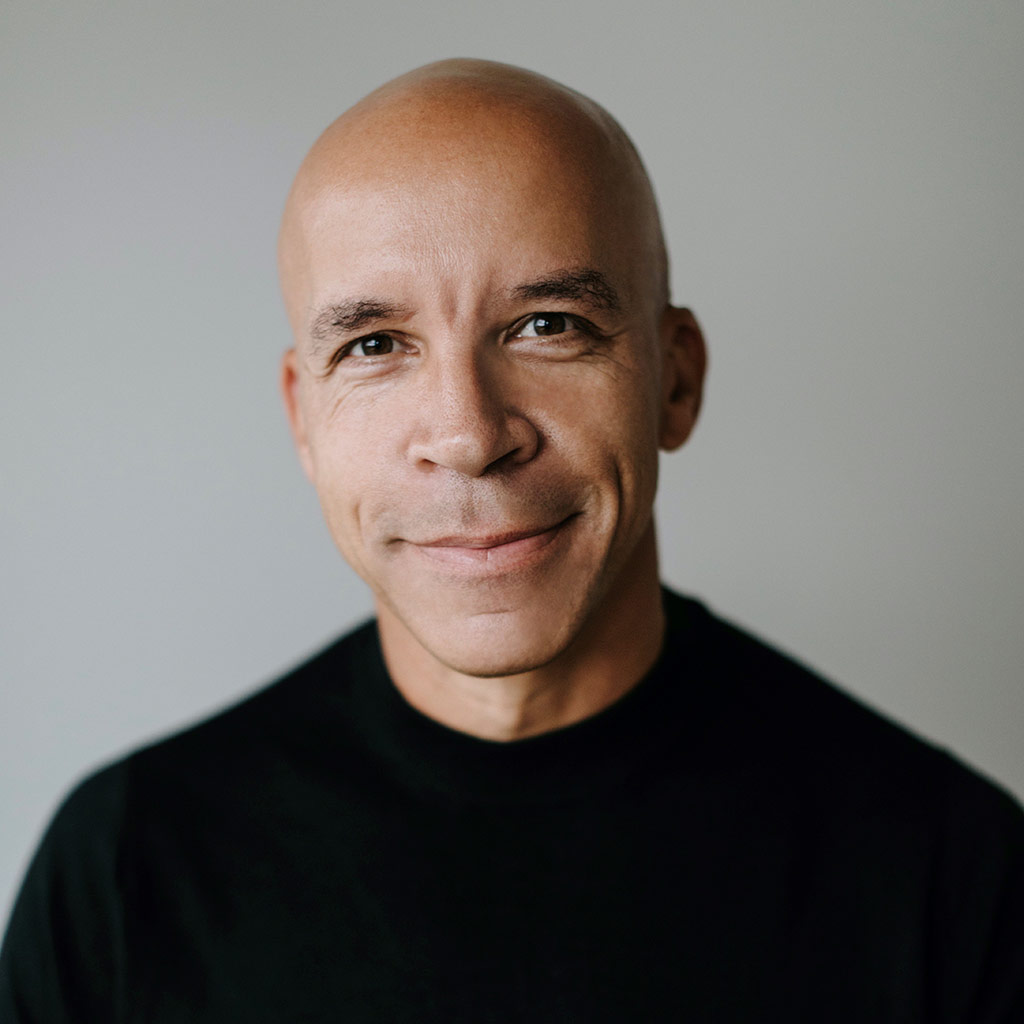 Greg Hoffman also led a discussion to talk about how companies can leverage their brands to drive social impact.
In his presentation Greg shared a number of significant moments over time where his former organization took a strong stand on issues of race and equity. He shared the marketing campaigns that were developed to ensure they reached the mainstream such as their vocal support for Colin Kaepernick following his peaceful protest, their celebrated Equity campaign, the Rio Olympics, and other examples where purpose-led communication design and brand storytelling. He reinforced the idea of designers and creatives working as a team to lead change.
The event was hosted on the one-year anniversary of George Floyd's death, to reflect the moment of change his loss inspired within our community and beyond. For Greg, born and raised in Minneapolis, the murder hit especially close to home and pushed his activism within the worlds of marketing and design. He shared his perspective on the past year and thoughts on how fellow designers can contribute to positive change while maintaining authenticity. We were encouraged to ensure our work is remembered for being on the right side of history, and not being afraid of the unforeseen implications of taking a stand. A central takeaway was that brand value, cultural and social responsibility, and business growth are not mutually exclusive.
Dialogue 6: Lesley Lokko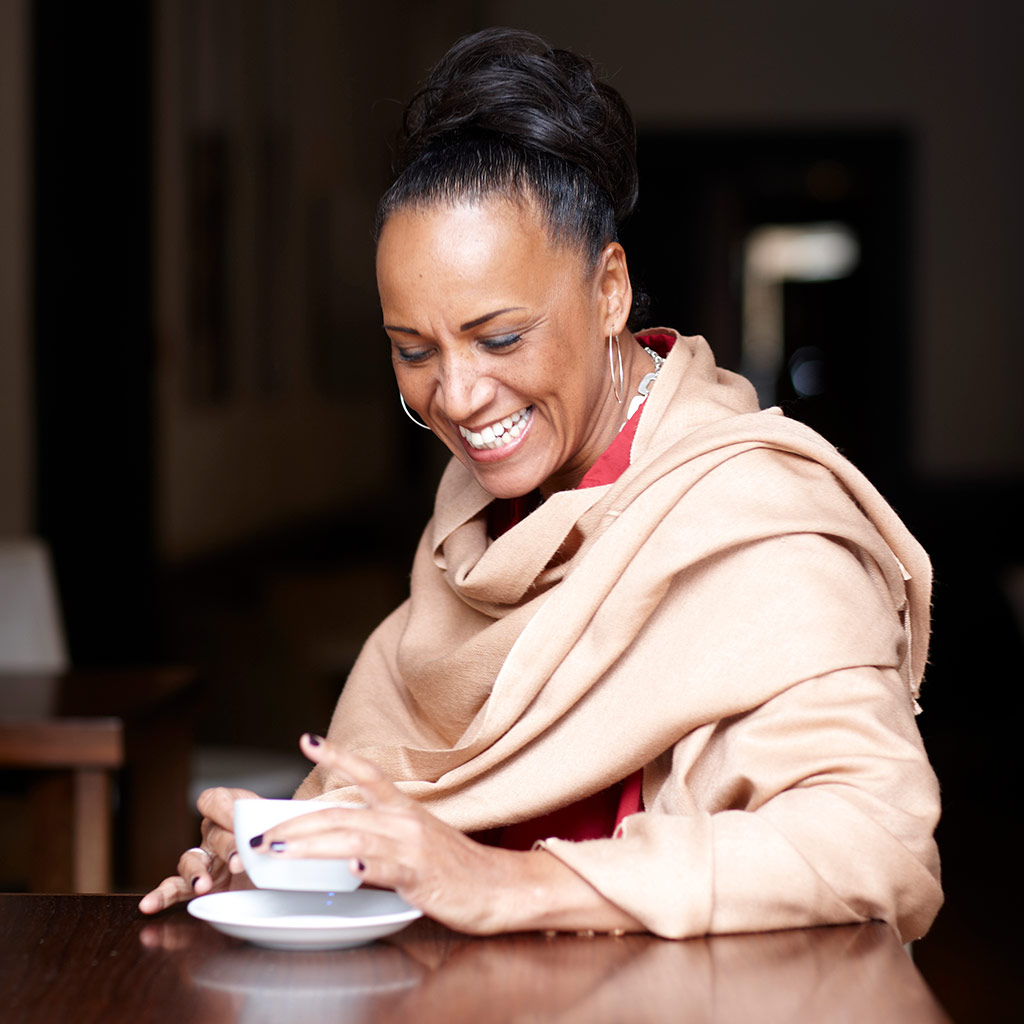 Lesley Lokko trained as an architect at the Bartlett School of Architecture and holds a PhD in Architecture from the University of London. She is the founder and director of the AFI (African Futures Institute), an independent postgraduate school of architecture and events platform in Accra, Ghana. She was the founder and director of the Graduate School of Architecture at the University of Johannesburg from 2014 — 2019, and the Dean of Architecture at the Spitzer School of Architecture, CCNY from 2019—2020.
In 2004, she made the successful transition from academic to novelist with the publication of her first novel, Sundowners (Orion 2004), a UK-Guardian top forty best-seller, and has since then followed with eleven further best-sellers, which have been translated into fifteen languages.
She has lectured and published widely on the subject of race, identity and architecture, and has served on many international juries and awards over the past decade, including the Aga Khan Award for Architecture, the RIBA President's Medals and the Venice Biennale. She is the recipient of the 2020 RIBA Annie Spink Award for Excellence in Architectural Education and winner of the Ada Louise Huxtable Prize for Contributions to Architecture.
Moderated by Fareh Garba, an Associate and Architect in our Morristown office Lesley joined us to present "Burning Down The House" tackling issues of race, identity, gender, and language in diverse and often divergent ways. She talked about the impacts of architecture and importance of advocacy.
Lesley spoke about the impacts of 2020, a year in which the word 'unprecedented' gained worldwide notoriety. "The global COVID-19 pandemic and Black Lives Matter protests put issues of health, equity, justice and design firmly on the proverbial map, yet architectural education was largely caught off-guard. Organizations rushed to proclaim their credentials but the deep, difficult work of articulating why and how such issues matter is still largely unresolved," she said.
Highlighted in the discussion were several emerging voices in design leading global conversations around activism in education and architecture. For example, Lesley shared the experience of teaching an ongoing learning initiative titled 'Transformative Pedagogies' which resulted in the "Safe Space" documentary by the Graduate School of Architecture at the University of Johannesburg intended to decolonize and transform its curriculum. She touched on the importance of context in content, and the regional discrepancies around the terminology we choose. Equally important is the fear of saying the wrong thing in lieu of not saying anything at all about race and equity.
Lesley's inspiring presentation talked about significant protests held under apartheid in South Africa which served as a precursor of the movement that gained mainstream momentum in 2020. Most importantly, she challenged us to think about our conversations on diversity and transformation, unpack what our words truly mean, and suggested that perhaps we apply our design thinking to issues of solving structural racism.
The Conversation Continues
As the Justice, Equity, and Design Dialogues committee explores additional outside experts to share their knowledge, we continue to push the focus toward actionable items – How can we ensure employees can share their takeaways in our "Let's Talk About It" recap events? How can this discussion make our work more inclusive? And – how can we use the insights gathered to diversify our own hiring practices and increase representation? These are just some of the challenges we committed to continue exploring over the long term.
For media inquiries, email .