Gensler Voices: Thokozani Mabena on How His Career Was Forged in Adversity
February 17, 2022 | A conversation between Thokozani Mabena and Brenden Jackson.
As much as we are molded by the positive experiences in life, we are equally, if not more so, molded by the negative. Adversity, in its various forms, emerges at the most inopportune times and quickly upends our day-to-day, warps our confidence, and causes us to question all that we subscribe to. Every one of us has experienced such moments. But the shape and character of each person's adversity is unique, much like a fingerprint.
Thokozani Mabena, a Design Strategist in Portland, has faced challenges that would cause many people to wither, as you'll see in his conversation with editor Brenden Jackson. Yet Thokozani believed in his abilities and remained true to his visions of himself as a human being and a creative. Thus, he was able to forge ahead and, perhaps most importantly, use lessons learned from his adversity to become a source of positivity and inspiration. Through sheer force of will, he has arrived at a place of success, stability, and influence. We are thankful that he has chosen to share his journey so that we may all learn and be inspired.
---
Brenden Jackson: Let's start at the beginning. Was there a moment in your childhood when you realized that you're a creative person or understood that you have certain talents that others don't have? If so, can you talk about that realization, how it unfolded, and what it meant for your development?
Thokozani Mabena: I think for me it started when I was three years old, growing up in a very densely populated area of Zimbabwe. We all had small homes that were less than 200 square feet and made from recycled materials. It was a very intense life. But playing with my friends involved making toy cars out of spare wires. That was my introduction to creativity. It was because we couldn't afford toys. We would see the toys in the stores, but we couldn't purchase them. So we decided to emulate what those toys looked like by creating something out of copper wires and other found objects. Around the age of four, I began drawing.
Eventually, in school, I discovered technical drawing. And then I started painting and began working in other media. But when I was 15, I started thinking about my future. The economy in Zimbabwe wasn't good, so I wondered where in the world I should go. I applied to schools all over the globe to study architecture, because that's what I had heard creative people do. When I finished high school, I decided to go to the University of Cape Town because it was the cheapest and the closest.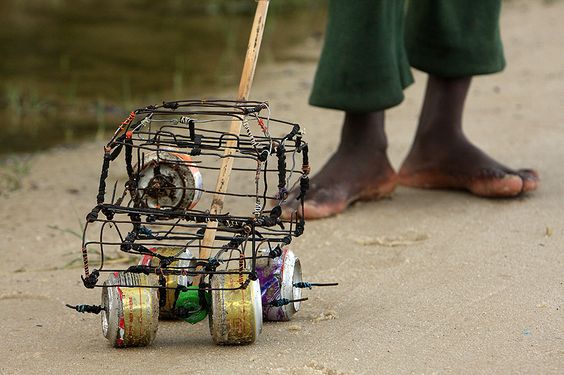 BJ: To come from that kind of challenging background and go on to attend college is a significant achievement. I know it couldn't have been easy. It must have taken a tremendous amount of focus and belief in yourself.
TM: Right. You have to trust yourself. You have to trust in your ability and your conviction, which is your true north.
I'll tell you something. After my four years in Cape Town, I left Africa. The political situation back home in Zimbabwe had become so bad that I left and came to America as a refugee. And then I was homeless here for a year. I was living on the streets in Phoenix…
BJ: Hold on. I'm sorry. I have to interrupt you there. You were homeless for a year?
TM: Yes. I was truly on the streets. But sometimes I would sleep on people's couches.
BJ: Were you able to make any kind of a living during that time?
TM: I did some door-to-door sales. When the U.S. government gave me permission to stay, I was eventually fortunate enough to become an au pair. I ended up with a family who had a child with a brain injury. And that experience helped, in a sense. I had to give up my design goals for three years to give my life to this family who had helped me. I owed that to them. But also I learned about desire and about life from the child. His name is Trevor. I had to teach him how to walk again. So I learned about the power of design through helping someone else, which is why we do design. It's to help people.
I've had more negative things happen to me than positive things. But those negative moments were actually the best moments of my life. I say that because I learned the power of connecting three things — my heart, my mind, and my spirit.
BJ: That's remarkable. I can't imagine having to continually summon the strength to deal with all of those challenging situations. How did you maintain hope?
TM: It's not easy. But, again, you have to have that conviction. You have to have that belief. Yes, there were times when it felt impossible and when I wanted to go home. But I didn't want to give up. My parents taught me to never give up, because they went through so much themselves. My mother was almost executed when she was pregnant with me. There was ethnic cleansing in Zimbabwe, and she was literally placed in a mass grave — with me in her belly — and about to be slaughtered when the troops were ordered to stop killing. When she shared that that story with me, I understood that I would never have to go through anything as bad as that.
And so that's what kept me going. I was just looking back at stories of my people at home surviving ethnic cleansing — we're talking about people of the same color and from similar cultures hurting each other.
So I realized that my conviction has to be greater than my purpose. I really had to think deeply about those three things I mentioned earlier — my heart, my mind, and my spirit — and get them aligned. If those are aligned, and your conviction is strong, you can do the impossible.
BJ: That is beyond inspirational. You have to write a book about your life.
TM: People keep telling me that! I don't know how to do that, but maybe I'll figure it out.
You know, we all have stories. Everyone has gone through challenges in their life. I just have faith that things will work out. Also, I'm able to just be who I am authentically. I'm not afraid to be that way. I'll be honest with people wherever I go. And the power of being that way has opened so many doors for me and helped me become a part of various communities. I cannot tell you how the power of the collective, the power of community, has also kept me alive. I can't live without community. It's impossible. If you don't have community, you have nothing.
BJ: So let's pivot and talk about your professional life after you wrapped up your time as an au pair. It almost seems trivial to talk about this after hearing about everything else you went through, but it's still a part of your story.
TM: Well, when I did eventually get into the architecture industry here in the U.S., I spent several years working before I felt that I needed to do something more. I had a conviction to grow and become a better designer. So I quit my job, even though I was getting promoted, and I went to study industrial and mobility design at Art Center College of Design, in Pasadena. And the whole time I was worrying about things like not having the money to go to that school and the lack of people who looked like me at that school. I asked myself, "How am I going to make? And do I deserve to be here." It was a test of how bad I wanted to get better as a designer.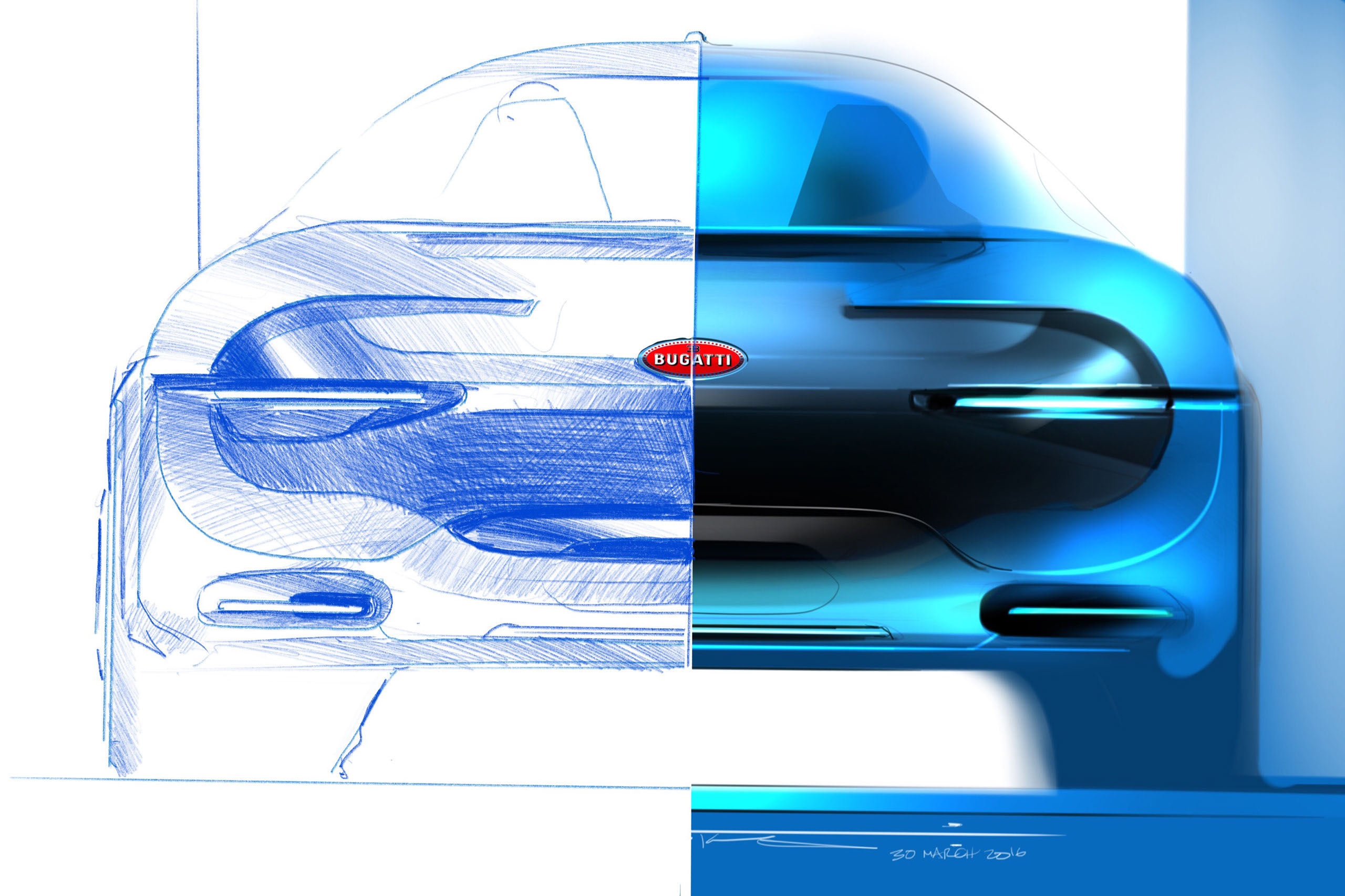 After I graduated, I worked for a while at Audi's advanced design studio as a Design Strategist. And I then I worked for electric-vehicle start-up Rivian as a User Experience Designer. Now here I am at Gensler. I'm working with various practice areas and focusing on innovation and strategy in a time when we have to create lasting, meaningful solutions. Really, it's all about pushing our limits and constantly refueling our inspiration through co-creation and the collective power of our talent.

BJ: Your story is certainly a source of inspiration. You've had an incredible journey. And there's been no shortage of adversity, to say the least.
TM: You know, some people view adversity, or the negative things that happen to them, as a setback. I've never viewed things that way. Never. Think about a diamond. A diamond is never a diamond without pressure. It never realizes its full potential without some force bearing down on it. That's what makes it special. And in my lowest moments, when I was wondering why these things were happening to me, I would try to remember that. When I was at the bottom, there was always a voice saying, "You can get through this." My late father, the pillar of my life, would always say, "Have faith, sonny, in all you do. You must have courage."