How Developers of Life Sciences Ecosystems Fuel Resilient Communities
November 11, 2020 | By Meghan Webster, Erik Lustgarten, and Scot Latimer
Today's life sciences developments have come a long way. Building on a paradigm of innovation defined over two decades ago, they've expanded from single-use facilities to mixed-use ecosystems. Now extending far beyond the initial hot spots of Boston and Silicon Valley to locations across the globe, the explosive growth of this sector is fueling strong real estate demand, and the rise of these developments has only accelerated against the backdrop of our current global context. Complex challenges around global wellness, climate impact, economic vitality, social justice, and equitability underscore the ever-critical purpose of these developments while raising the bar for what they must achieve.
Industry reports continue to point towards investment dollars being funneled into life sciences. "The desire for good health and increased longevity can only rise, increasing demand for cutting-edge, productivity-enhancing life sciences real estate," according to JLL's annual report on life sciences real estate. Yet it's not just that these developments have the potential to generate significant monetary ROI; if done right, they can serve as vital engines of our future society. Here are just a few examples:
Expanding care to underserved communities: While housing cutting-edge R&D for biotech and pharma, these developments can integrate health-oriented and personalized technologies into live-work environments, enabling distributed models for healthcare, promoting wellness, and expanding access to underserved communities.
Contributing to a climate positive future: While attracting research initiatives on climate impact and alternative energy, these environments can employ high-performance building systems, hyperflexible infrastructure, and adaptive reuse, contributing to our climate-positive future.
Fueling the talent pipeline: While launching early stage start-ups, coworking, and collaborations with proximal R1 institutions of higher learning, they can close the learning-practice gap, fuel the jobs pipeline, and reinvent talent development.
Redefining public policy: While engaging local municipalities and government, they can redefine public policy for resource allocation, how neighborhoods are served, and how inequity and social justice are addressed.
But successful outcomes like these are dependent on how these developments become reality. In our work with clients across sectors in science, education, healthcare, government, and commercial real estate, we've identified five key themes that are essential to the success of these developments. With an ultimate focus on drawing talent, capital, and infrastructure to drive innovation, the fundamental ingredients that make these ecosystems thrive also equip communities and cities for the type of resilient future they need.
Here are five key considerations for life sciences ecosystems to thrive today and also fortify resilient communities and cities for tomorrow:
1. Agility – The collaborative lab environments emerging currently and in the near future need to be nimble and adaptable to meet the needs of companies, whether established corporates or early stage start-ups, that do not fit into a single scientific typecast. These agile environments must enable fluidity between specialized wet and dry lab research and computation with collaboration and ideation, equally critical but less technically-based. These buildings are not just a souped-up spec office. Despite their highly flexible nature, these environments require close calibration of the basics — bay spacing, floor-to-floor heights, core locations, and mechanical configurations — that are proven to support the breadth of scientific fields that they house.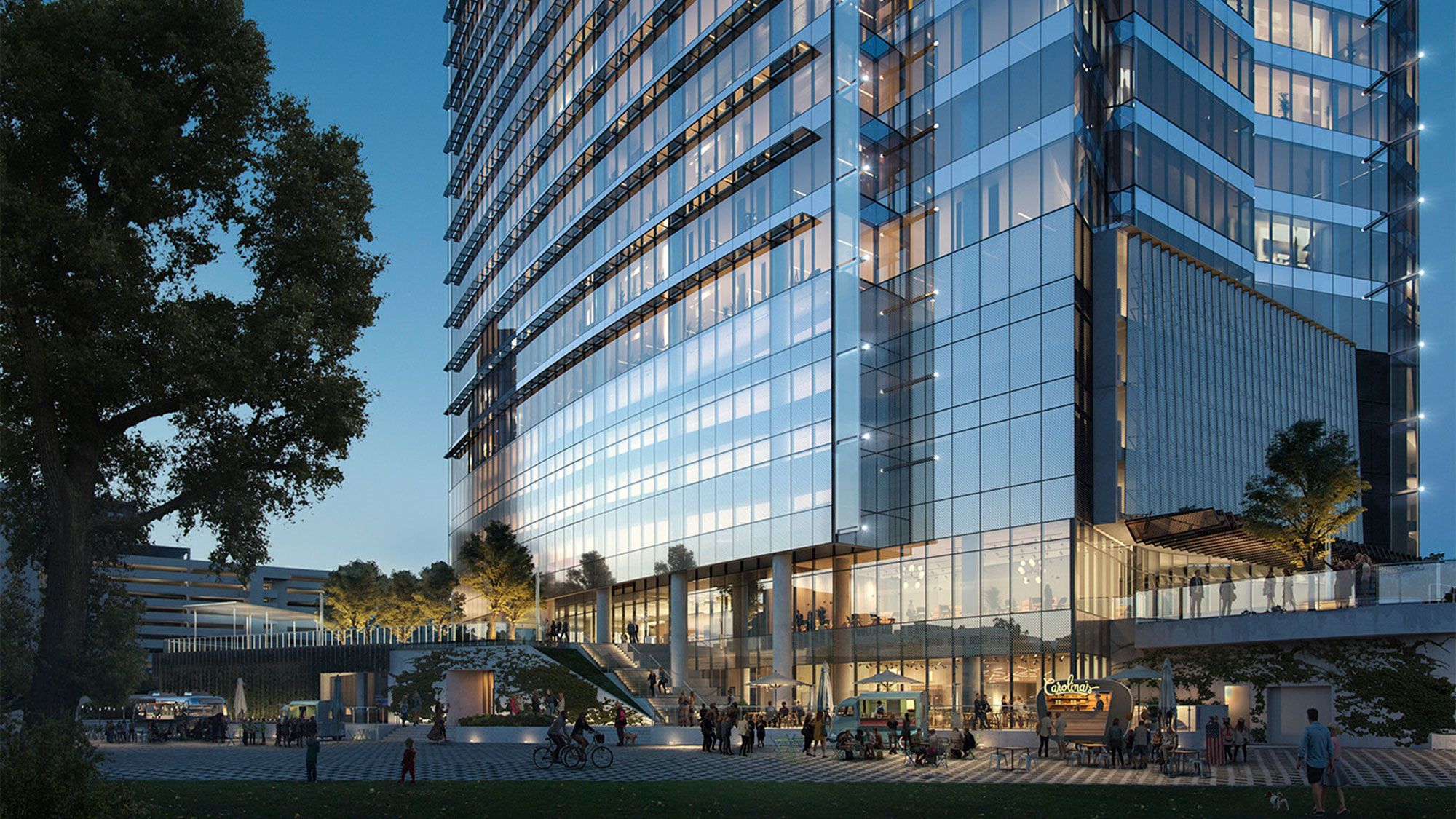 2. Capacity – The critical role data science plays in the R&D process and the shift of space proportion towards combination wet lab, flex lab, and computational space demands significant capacity to store and manage data. With the inevitable longer-term evolution of AI, machine learning, and digital clinical trials needed to support life sciences work, the corresponding technology dictates infrastructure requirements within developments as well as surrounding city utilities. In many cases, solutions for technology capacity are expanding into colocation supercomputing facilities and strategic partnerships with hyperscale data centers. As a result, these developments are outfitting urban and metro areas with more robust technology solutions, extending their impact to become one of the building blocks of a smart city and a seamless digital experience.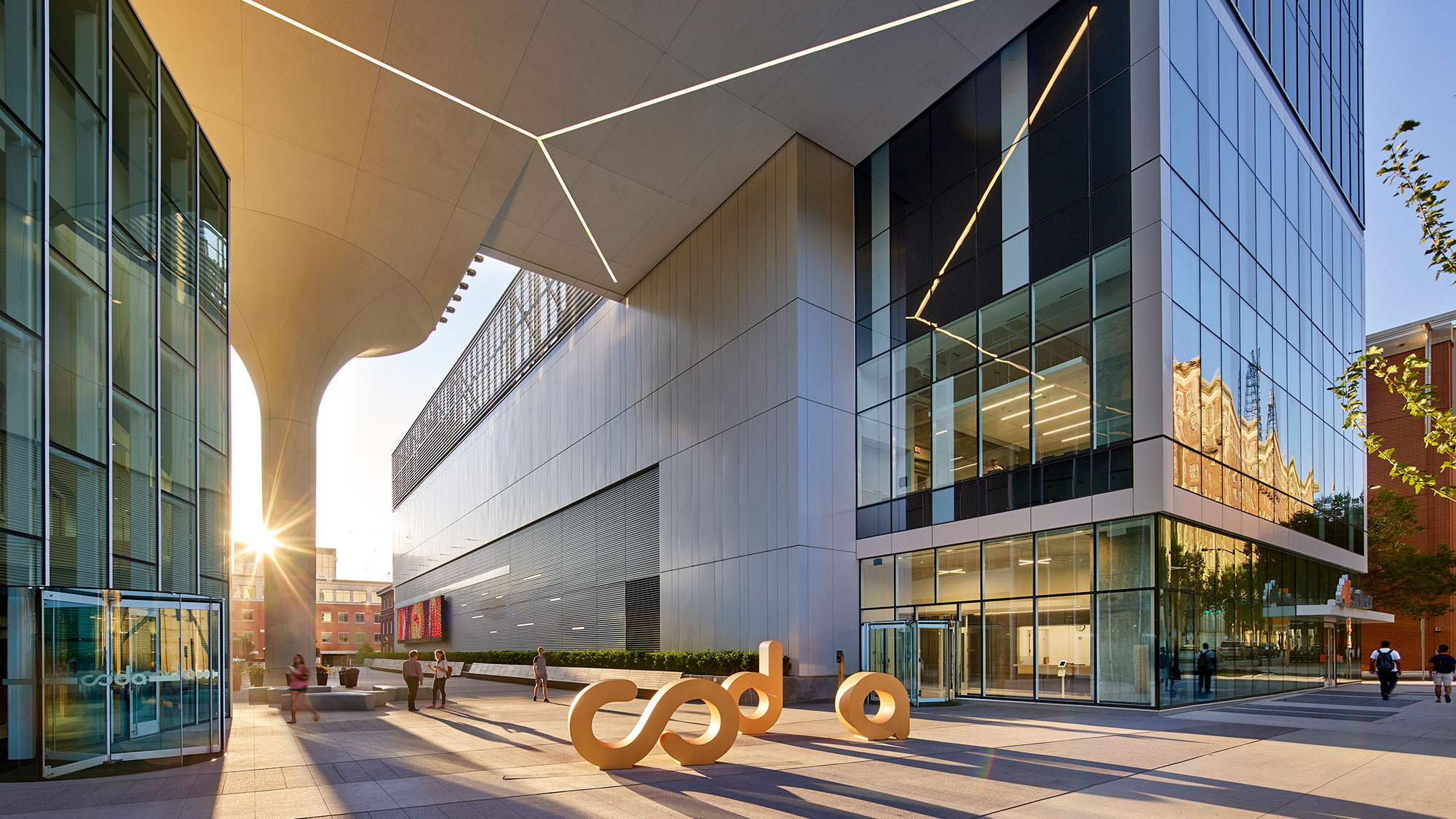 3. Performance – With significant infrastructural demands for life sciences-based uses come heightened requirements for building systems that perform more efficiently, use less energy, and produce longer-term cost savings. But these steeper standards for building performance can also yield higher returns and lower life cycle costs, employing combinatorial solutions that decrease the energy required to operate a building, produce or buy renewable energy, and store energy on-site. A growing number of developments are also experimenting with exhaust and waste heat from technology infrastructure to power adjacent uses. Whether spec lab, corporate end user, or institution, a clear focus on energy performance and climate impact produces quantifiable payoff while aligning brand and purpose with real estate assets.
4. Proximity – A key driver for what makes these ecosystems thrive is access. Gensler's City Pulse Survey pinpoints proximity as a key economic and lifestyle consideration for keeping cities attractive and vibrant for younger generations, especially when it comes to reconfiguring public spaces; urban transit; residential buildings; schools; and work, retail, and recreational environments. By co-locating live-work amenities with academic institutions, health systems, and corporate R&D, these developments are creating settings that help attract and retain talent and capital.
An established network of suppliers, advisors, and investors, combined with coworking and other flex workspaces (read our blog post on "Coworking Accelerates Life Science Startup Timelines"), lowers barriers for early ventures and start-ups, connecting them to the resources they need to grow. What's more, the lowered risk and near-guaranteed ROI that often comes with developing around established institutional entities drives longer-term investment, cementing this growing trend for urban mixed-use settings over suburban campuses.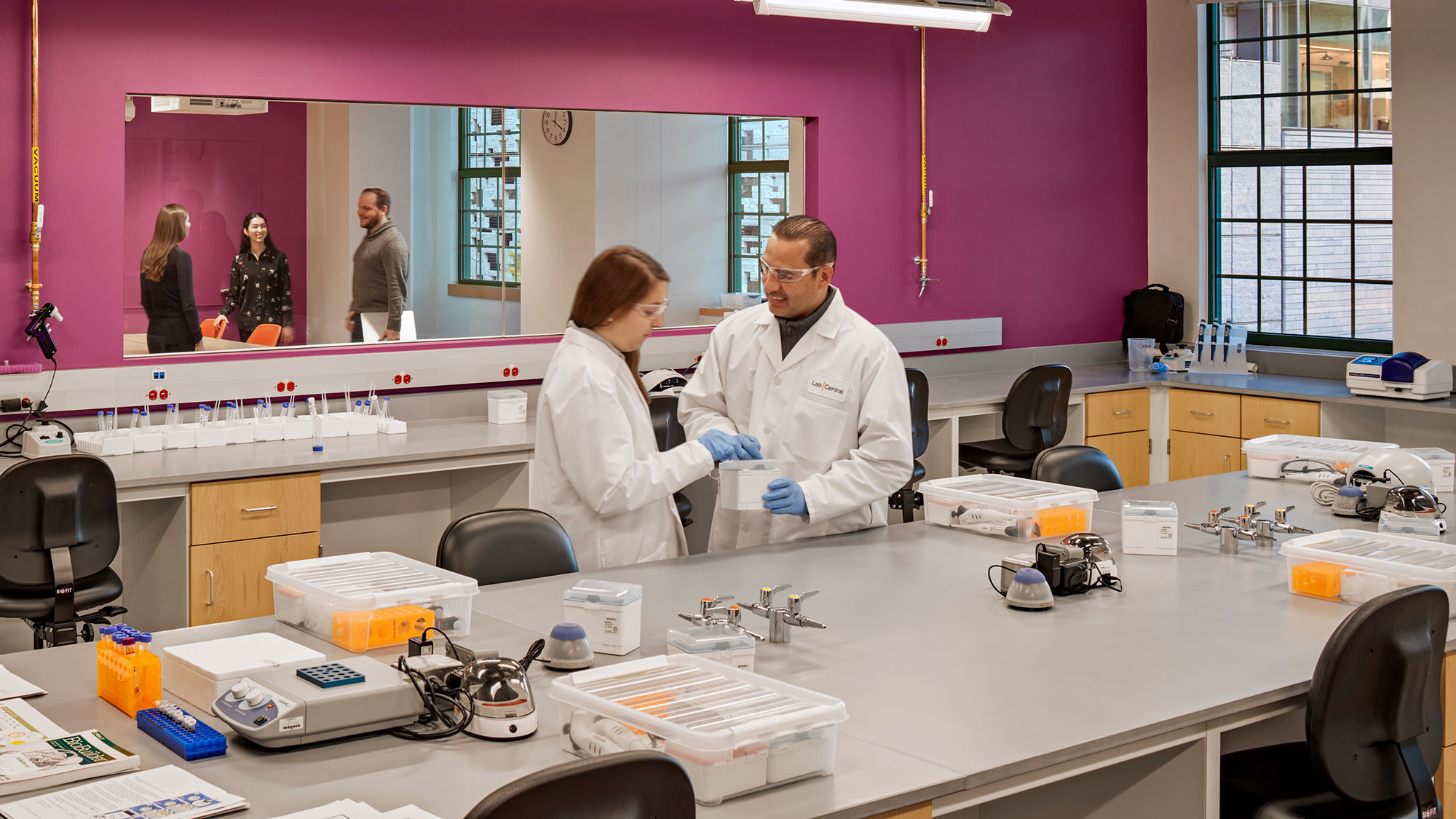 5. Diversity – Scott Page's research, which links diversity to innovation, exemplifies how these developments are driving the future of life sciences: "A group that includes diverse perspectives, especially perspectives from the margins, trumps a group of the 'best and brightest,' in decision-making, accurate prediction and innovation."
Shared goals around innovation and science are increasingly a catalyst for diversity, engendering communities that seek to draw together minds from a vast spectrum of backgrounds and circumstances. If done with a focus on equitability and inclusion, these developments can also bring significant benefits that bolster the economic and social resilience for cities as a whole. By optimizing distribution of wealth and investment, these developments can partner with institutions and local municipalities to create more holistic neighborhoods while solidifying long-term ROI.
As we see an all-time record of $17.8 billion this year for venture capital investment in U.S. life sciences companies and forecasted growth for NIH funding at major academic centers and health care research, our building industry and cities have an opportunity and responsibility to maximize the impact of these developments. Together, these key themes of agility, capacity, performance, proximity, and diversity not only deliver on the promise and objectives of these developments in the near-term, but they produce lasting byproducts vital to the long-term trajectory of cities and communities.
As we face challenges brought to the forefront in 2020, these life sciences ecosystems have an opportunity to focus on a triple bottom line of economic, social, and environmental impact. By bringing together the best and brightest behind the solutions, life sciences can accomplish their own purpose while also charting a course to a better future.
For media inquiries, email .