Design as a Vehicle for Change
September 18, 2020 | By Benjy Ward, Lauren Adams
The eventful year 2020 marks the 21st anniversary of the Gensler Design Excellence Awards (GDEA), a longstanding program where an external jury critiques our work in an effort to elevate the firm's design quality and celebrate design excellence in our projects all over the world. Now, the GDEA kicks off its third decade amid massive changes in our world. In a year like 2020, which has brought a global pandemic, a global economic downturn, climate crisis, and an unprecedented reckoning with inequality and systemic racism, we wanted to ensure that this program evolves to meet the moment.
GDEA is a celebration of creativity, but also helps us define what makes a project excellent. So, we asked ourselves: can we use this powerful platform as a way to hold ourselves accountable? To establish and recalibrate what we care about as a firm? As the largest employee-owned design firm, we have an opportunity to influence the industry, and our leadership role demands that we model how to use design as a vehicle for positive change.
To that end, we identified four important drivers, and asked our external jury to consider them when awarding the winners:
Design for Resilience
How are the projects addressing resilient design? Do they advance Gensler's commitments to climate wellness?
Design for Inclusion
How do the projects promote equity and inclusion? For example, do they embrace principles of universal design? Do they welcome users of all races, communities, abilities, and age?
Design From a Local Perspective
How are these projects reflecting a local point of view? For example, do they directly engage the local community, are they using local materials or reflecting a local design vernacular?
Design With Optimism
What imaginative new solutions were brought to solve these project's challenges?
With these ideals in mind, our jury pored over 99 entries varying in scale and scope — each embodying the incredible creativity that is shaping the future of design. They critiqued and deliberated each entry, then shared their insights during a live broadcast to our 5,000+ people all over the world.
This year's jury included Genoveva Carmona, senior manager at Netflix; Milton Curry, dean and professor at the University of Southern California School of Architecture; Dr. Steven Galson, senior vice president of Global Regulatory Affairs and Safety at Amgen and former acting Surgeon General of the United States; Tim Hooker, CEO of SEVEN Entertainment; Suzanne LaBarre, senior editor at Fast Company and editor of Co.Design; Lisa Picard, CEO of EQ Office; Bob Weis, president of Walt Disney Imagineering; Lauren Wood, healthcare practice and strategic design lead for BCG Digital Ventures; and Billy W.H. Wong, general manager of the Construction Departments of Henderson Land Development Co. in Hong Kong.
Here's a look at some of the winning projects — work that looks good, but also does good:
2020 GENSLER DESIGN EXCELLENCE AWARD WINNERS
SLIDESHOW — 5 IMAGES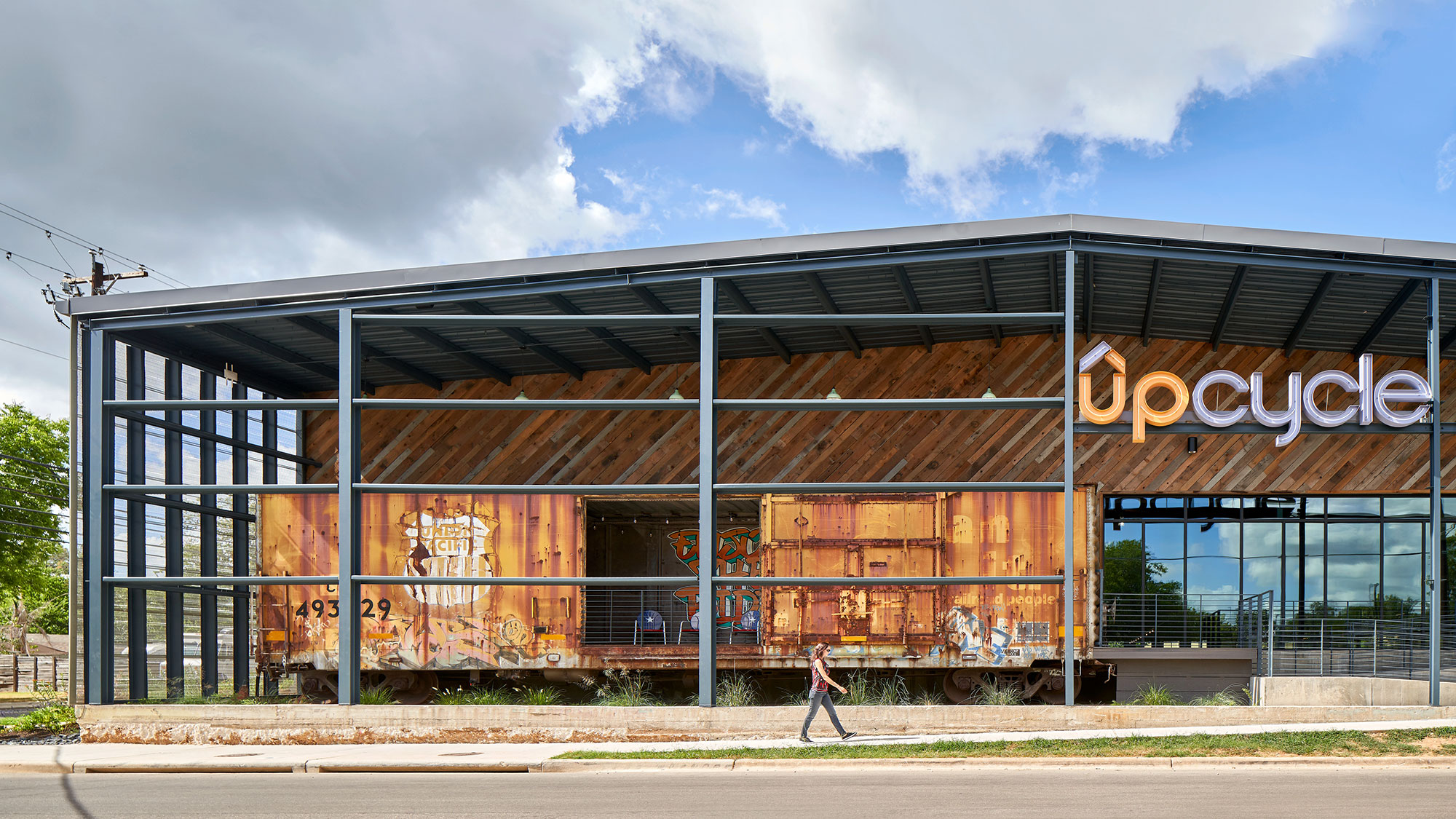 In the Work category, winners included UPCycle, which the jury commended for its transformation of a dilapidated warehouse into an inviting creative office building and its engagement of local artists to create experiences in Austin, Texas; Frankfurt Kurnit Klein & Selz, an out-of-the-box law firm design in New York City that the jury felt represented a calibrated balance between a minimal, stripped down aesthetic, comfort, and formality; and EPIC, a new model of a speculative creative office building in Los Angeles that the jury lauded for its integration of the indoor-outdoor experience. The jury also recognized The Post Office, which the jury applauded for restoration and repositioning a long-vacant 2.8 million-square-foot Chicago landmark as a business and commerce hub; and the new design studio of Gensler Minneapolis, a workshop-style space that the jury described as an idea laboratory and maker space — rather than a showroom.
In the Lifestyle category, the top vote getters included Hotel San Luis Obispo, a downtown resort in San Luis Obispo, Calif., that the jury applauded for its natural informality and dramatic, sculptural quality; and Camp La Jita, a master plan for rejuvenating a legacy Girl Scout camp in Utopia, Texas, which the jury felt responded well to the landscape, while being respectful of its constraints.
2020 GENSLER DESIGN EXCELLENCE AWARD WINNERS
SLIDESHOW — 4 IMAGES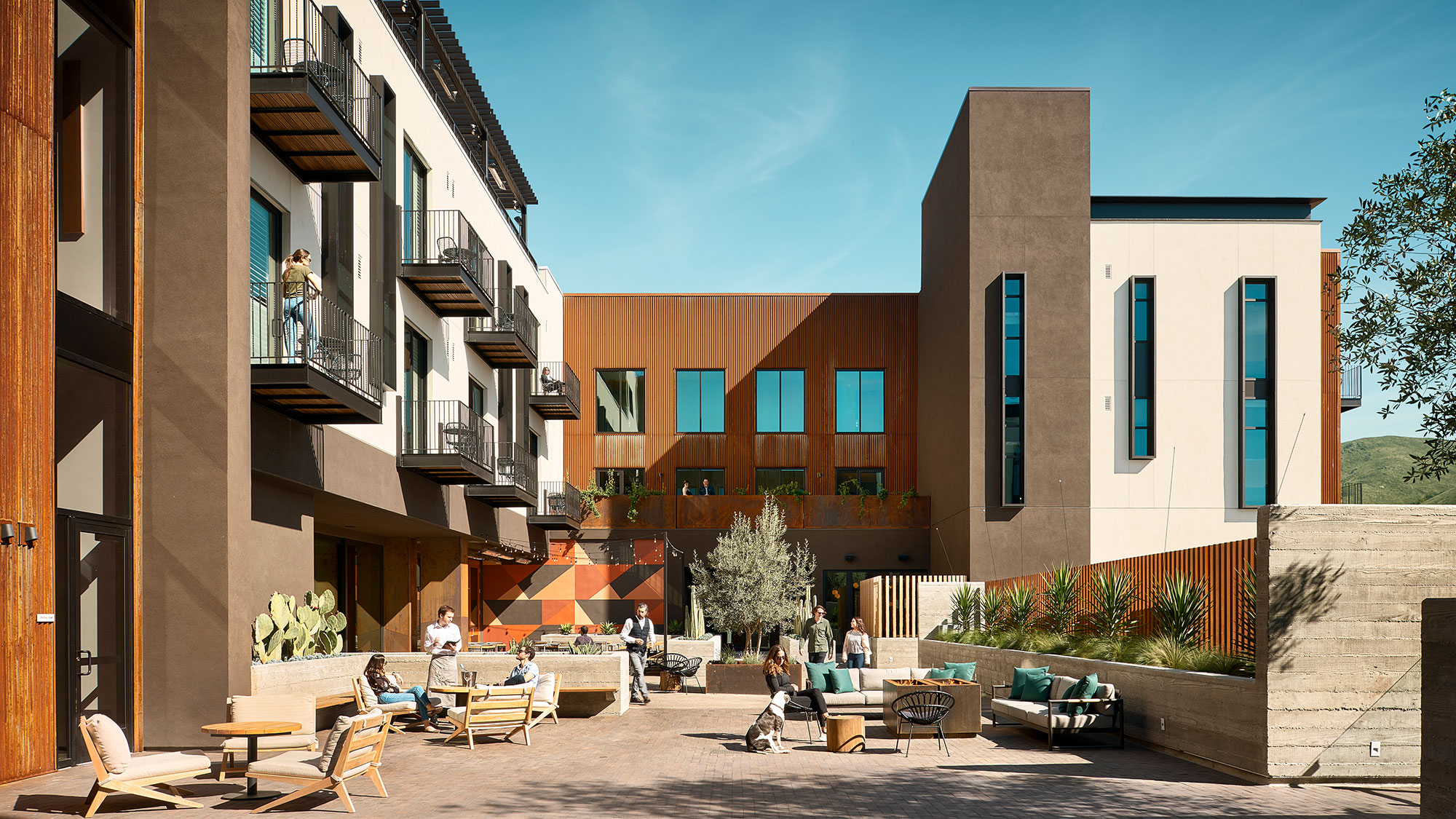 Among the winners in the Community category were Eagle County Regional Airport, a small concourse in Gypsum, Colo., which jurors praised for the feeling of "architecture as a craft;" a Concept Masterplan for National University Hospital, Singapore, which balanced the need for a new hospital with the critical need for open space; and Parkland Memorial Hospital Campus in Dallas, which jurors said was a well-considered piece of urban design, designed with an enhanced view of the patient and family experience in mind.
2020 GENSLER DESIGN EXCELLENCE AWARD WINNERS
SLIDESHOW — 3 IMAGES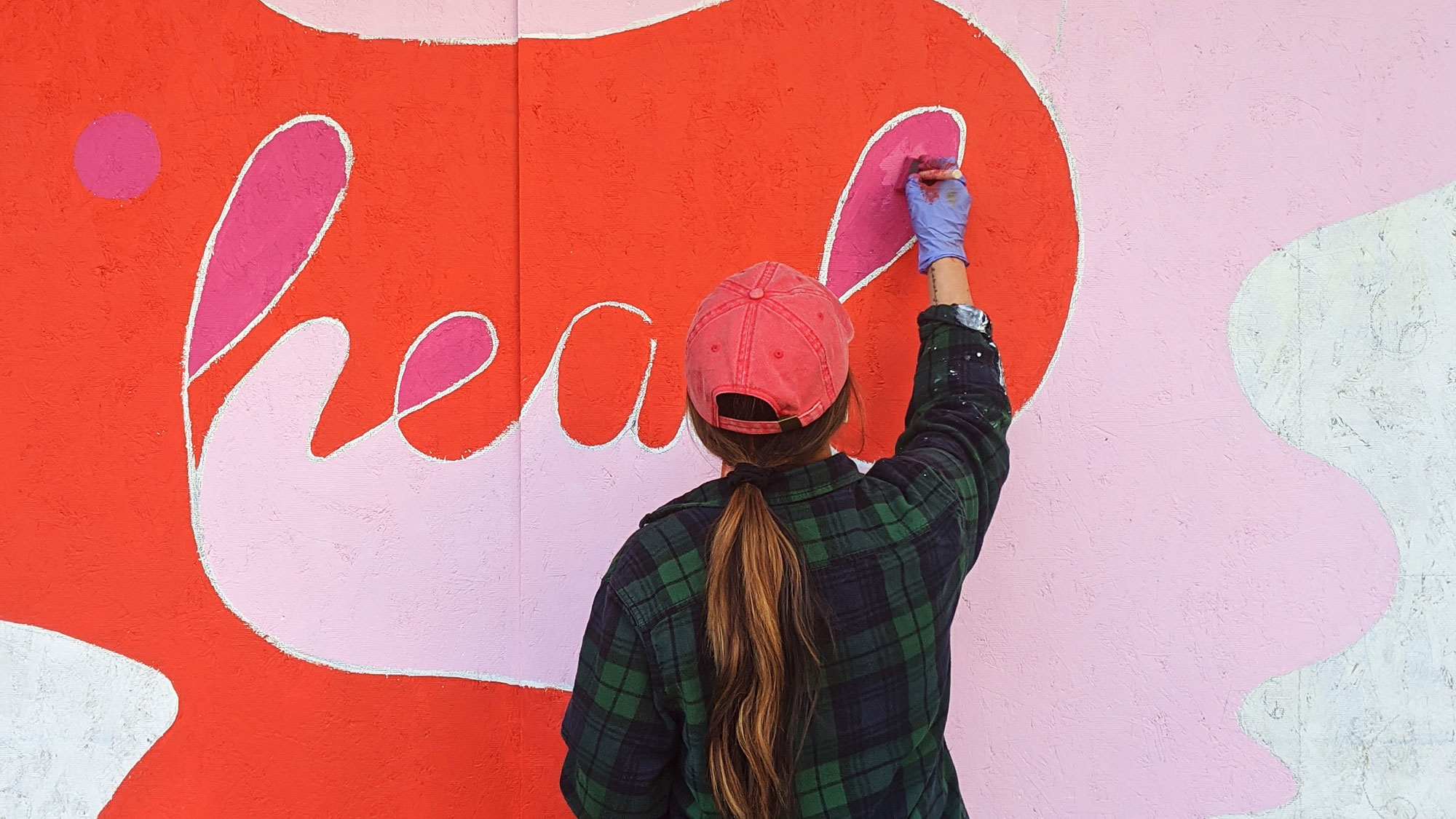 In a special category for Alternative projects, the jury recognized Color Speaks, a community outreach effort partnering with local businesses to create vibrant murals on boarded up storefronts in Seattle, which the jury felt was uplifting and adaptable at a time of unprecedented uncertainty, and effective because the program has spread to many other cities across the U.S.
A second Alternative project award went to Central Japan International Airport Terminal 2 in Aichi, Japan, which the jury celebrated for its authentic approach. This low-cost carrier terminal's corridor to the boarding gate was energized by wall graphics inspired by local themes and Japanese pop culture.
This year's GDEA program also introduced a new awards category for COVID-19 Response. Color Speaks won a second award in this category, along with Experience Fresh Air, a collection of ideas that the jury called "prescient" for rethinking office building lobbies and plazas and introducing alternate indoor and outdoor spaces that would enable people to work, engage, and rejuvenate in fresh air environments that offer less exposure to communicable disease.
We appreciated the generosity, enthusiasm, and insight that our jury members brought to our work. Their embrace of our Drivers for Change will help us to apply these criteria as we evaluate our own work going forward — inspiring us, guiding us, and setting the bar on every project, at every scale.