Earning That Coveted "Beloved" Status
February 25, 2021
Neighborhoods bloom and emerge organically over time, forming their own unique microcosms of culture across the globe. From the most densely populated gateway cities to smaller urban hubs and surrounding bedroom communities, these neighborhoods change and morph over time but there is one consistent thing that these magical distinctive communities share – people sit at their center.
Around the world, hotels of all shapes, typologies, and scale reside in these neighborhoods and in the hearts of these communities, with some finding themselves more at home there than others. As we transition from the "age of experience" to the "age of belonging," what your place or property stands for and how you express and communicate this belief system – both internally and externally – are important to establishing a rich and meaningful position in your market. A simpler way to say this is that purpose — more than place alone — is what will help you to earn the coveted "beloved" status.
Brand experience drives culture, and these aspects of your property are powerfully intertwined. When "Brand + Culture" are considered as equal parts in creating a magnetic place, you are charting the right course. Harnessing "emotional currency" is not easy, nor for the light-hearted. "Places do not define people, people inspire places. People are the heart and fabric of true community." -Robert Lewis Jr., nationally recognized thought leader, activist, community bridge-builder, and tireless advocate for urban youth.
With that in mind, there are four major steps to becoming — and sustaining — a beloved anchor both "within and for" the community:
Make it Personal
To really get to know your community is to get to know your neighbors. This is personal. Get up and get out into the community, take a walk, say hello, get involved – meet the people that make your corner of the world special.

Meet your neighbors and invite them over to get to know you too:
Get to know your community leaders, local non-profits, and organizations driving change.
Learn who is thriving, who is in need, and everything in between.
Welcome them in to visit your place in the neighborhood and meet your team.
Introduce them to the world inside — break bread together, host networking and social events geared towards the community.,
Provide space to neighborhood and grassroots groups who would much appreciate the welcome and open door to hosting them and the gracious sharing of resources.
Be creative to keep this an ongoing and reciprocal evolution of ideas and engagement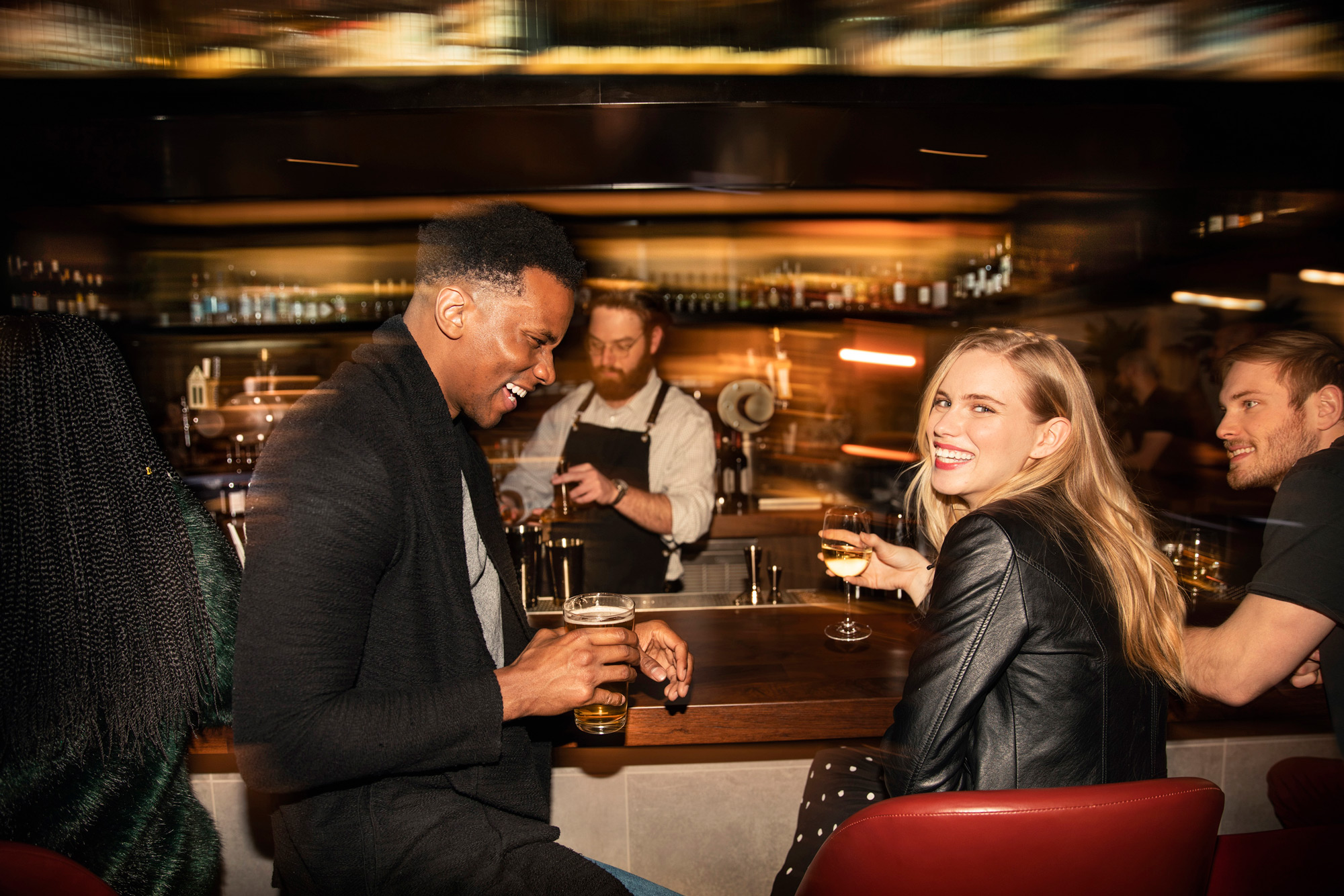 Think in Rings of "Local"
An authentically beloved "local" hotel will earn its spot in the hearts of guests well beyond your zip code — but you must start local.
Begin with earning your spot in the hearts and minds of your community and embracing the concept of the 20-minute city. With the pandemic challenging the ideals of globalism and turning a heightened focus on social justice and building equitable cities, neighborhoods have again found a role front and center. We find ourselves amidst a reimagining of cities, and are eagerly looking to establish new roles for our properties to play within them with an equal commitment to offering more equitable experiences.
We are all spending much more time where we live, working from home, and adjusting to restrictions on travel and mobility patterns in our daily lives. The Gensler Research Institute's 2020 City Pulse Survey sheds some light in this direction, capturing findings from two surveys with residents of New York, San Francisco, London, and Singapore to understand their unfolding experiences and reignited relationship to their community over the past year. The role of hotels in the heart of the neighborhood can serve a new purpose and continue to grow and shape these new opportunities for local connection now more than ever before.
With this in mind, one of my favorite quotes truly captures this essence – hospitality's vital and glorious role within the social constructs of community is packed with new meaning and potential through today's lens: "Great hotels have always been social ideas, flawless mirrors to the particular societies they service." - Joan Didion
In order to be authentically local, ask these questions:
Who lives within a 10-minute walk, a short taxi/Uber ride, or within a 10-mile radius?
How can you invite the community in as well as serve it outwardly?
What distinguishes your singular location?
What distinguishes your property's place in the world?
Never lose sight of the culture you stand for and stand with behind it all.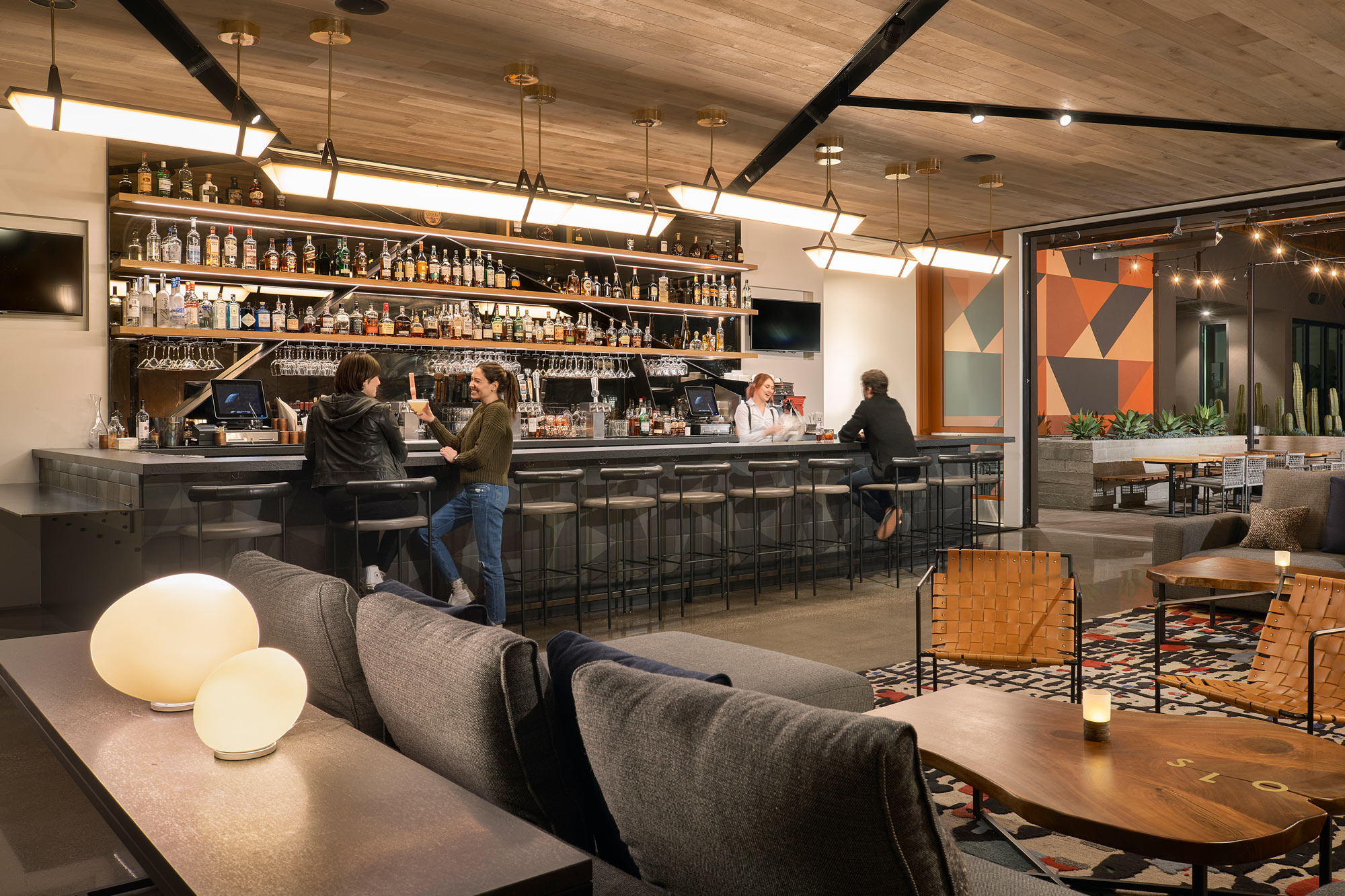 Create an Inclusive Welcome
This all comes together at your doorstep with the gestures you extend. The "Inclusive Welcome" is supported by how much you and your team actually walk the walk every day. Consider these commitments critical components of putting your culture into action:
Represent what you stand for. Actions speak stronger than words. Investing the time to truly understand your community and playing an active role within it, is how you will "earn your spot" and build trust. Teams driven by a shared purpose and a collective ability to remain nimble and in-tune with the world as it ebbs and flows – to listen, understand, respond, invent and reinvent and then begin again find their way into the hearts and minds of their guests.
Put service at the center of true hospitality. Every community is a dynamic and evolving ecosystem and it's your role to both be a part of that ecosystem as well as to serve it. Understanding what will make your community feel sincerely welcome and comfortable in the experiences you create is critical to meeting and "serving" your community in authentic and meaningful ways.
Empower your team. Respecting the human capital that drives your culture is the most important part of building community for your property both internally and externally.
Create a role for your hotel in your community. The best place to begin is to take the time to gain understanding and invest in personal relationships so that the authentic alignments for your neighborhood's ecosystem and partnerships within it will evolve naturally. Some strategies that can help you to define this role could include:
Supporting local businesses by using their services and products on property and regularly referring guests to foster a symbiotic network.
Celebrate local talent by hosting local business leaders, civic leaders, and great neighbors at the property in a variety of ways: VIP access, discounts on services, or showcasing them in communications and at events are just a few ideas.
Become a concierge to your community by amplifying the story of your property, its character of place and its relationship to your unique corner of the world.
Think beyond "location, location, location…" and engage with people and experiences that can only happen in your unique ecosystem. Savvy business and leisure travelers alike are always on the lookout for that insider point of view — those "uber local" experiences, and an intimate connection with place that a "boutique with the goods" can deliver on.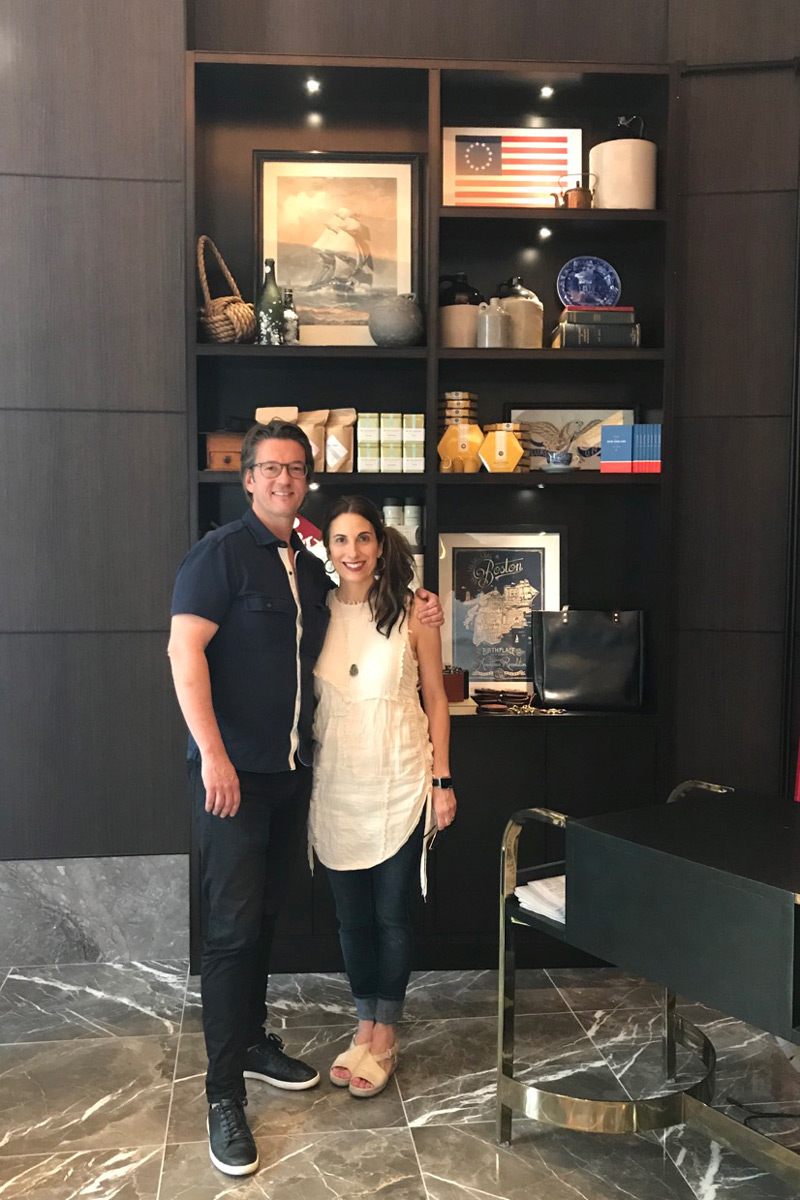 Stay the Course
Tend the garden. Stay responsive. Stay active. Stay the course and lead with empathy.
Empathy doesn't stay at home; it lives within all of us and is a powerful and essential component of what defines true hospitality. Embracing empathy at the heart of your culture, decision-making, communication and interactions is an often-overlooked key ingredient for earning trust and building community.
The most beloved hotels around the world — in every category from boutique, historic, and contemporary — link their success and earning this "beloved" status to a never-ending responsive loop.
Introducing new programming, activations, and reasons why guests from near and far, as well as your local clientele, will be drawn in, comes with a parallel responsibility to take look at your new out-of-the-box solutions through the lens of your purpose, the community you serve and what your culture stands for. Here your ROIC, "Return on Investment in Community" will shine bright.
You hold the power to lead from the heart and your purpose and place can then play an integrated part of the community you live in.
And after all, don't we all want to be beloved?
For media inquiries, email .